ross roofing
services
New Roofs, Repairs & Emergency Callouts
Ross Roofing provides an outstanding roofing services in London to our domestic and commercial customers. We are highly qualified and have over 20 years experience in the industry.
We operate within the M25, providing reliable and genuine expertise in all aspects of roofing. Whether you are a domestic or commercial customer, we provide free estimates and provide an out of hours call out for emergencies.
NEW ROOFS, REPAIRS & EMERGENCY CALL OUTS…

Ross Roofing has over 20 years experience in the roofing industry and carry out a wide range of roofing services for domestic and commercial customers.
Work covered within M25
Work guaranteed
Fully insured
Out of hours call out for emergencies
Open 7 days a week
Free estimates
Members of Checkatrade
City & Guilds Qualified
Ross Roofing has a reputable score on checkatrade.com. Checkatrade provide extensive background checks for each business listed and we are proud to continue to receive great feedback from our clients.
Please visit our page by clicking the link below to see why Ross Roofing is such a highly rated painter & decorator in Sevenoaks.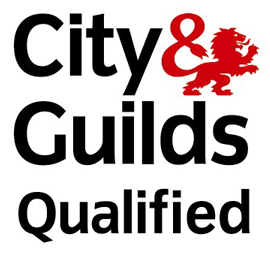 Jason re-felted our flat roof extension having replaced our guttering, facias and soffits last year. Once again, Jason's work was of a very high standard. He is a hard worker and extremely professional and personable. Many thanks Jason.
Jason kept good communications as to when he could carry out the work, He called on the day due to wet weather that he will be around an hour later, informed all thru the job as to what was happening. He was very helpful and informative, sending photos of different stages, The job was completed to a high standard with photos taken afterwards, area was left clean and he also told how to prevent a reoccurance. Price first quoted was paid with thanks, after being let down from other roofers in area its nice to find one quality roofer, will use again for any other roofing problems in future.
Really pleased with the quality of the craftmanship, Jason is a very experienced, friendly and hardworking person. Jason communicated well throughout the work and was happy to answer any questions. I would highly recommend Jason, he presented the options, along with pros and cons and more importantly provided his recommendation; I felt sufficiently inform to make a decision as to how to proceed with the work.
We were extremely happy with every aspect of the work Roos Roofers carried out. Jason is a very friendly, approachable and knowledgable chap who gave us some great advice and carried out the work exactly the way he described he would do. He was punctual, conscientious and very tidy. I would highly recommend Ross Roofing to anyone – happy customer